Drink Morning - Capsule Machine
Regular price

Sale price

$447.00
Hurry, only 9 items left in stock!
Amount of coffee

Each bag of specialty coffee contains 250 grams of whole beans.

Each box of competition style coffee contains 100 grams divided into 2 x 50 grams of whole beans.
Wholesale

Looking to buy larger quantities? Check out our wholesales section.
How to brew

The Double Bloom | 15 g coffee/250 g water

⏱ 0:00-0:10 | 50 grams
⏱ 0:30-0:40 | 50 grams
⏱ 1:00-1:10 | 150 grams

Brew time for this recipe should be between 2:40-3:00!

Regarding extraction, this recipe results in a TDS value of 1,35 ≈ 20,5 % extraction.

Download our FREE V60 brew guide, The Double Bloom Recipe here: PDF or ePUB
Shipping with UPS

With UPS we can guarantee a fast and professional delivery service that makes sure you get your coffee fresh.
Shipping with Post Nord

For international shipping: Once PostNord has shipped your coffee out of Sweden they hand it over to the destination country's national post service.

If you have special delivery instructions or requests, please leave a note in your cart before checkout.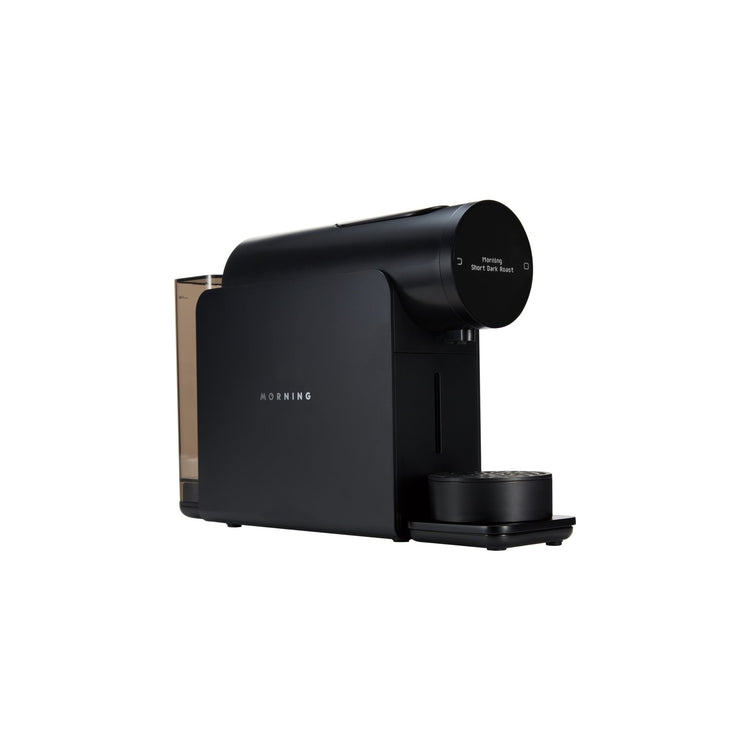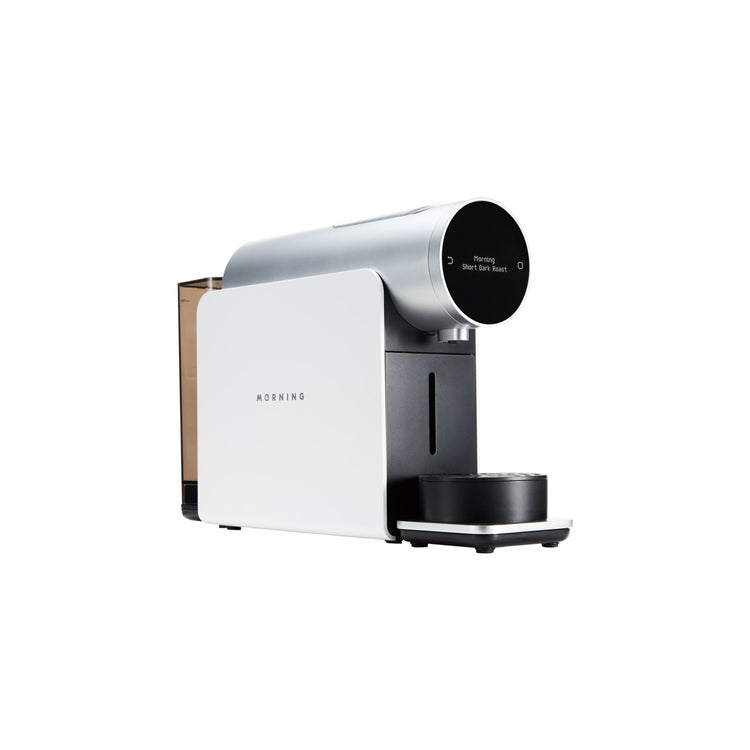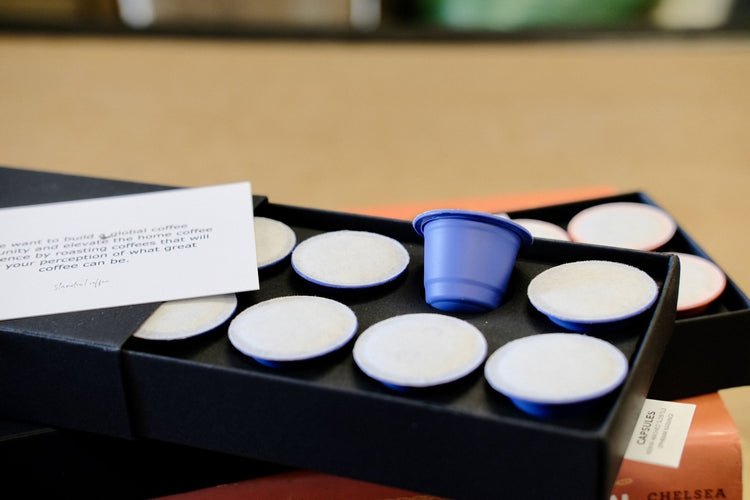 Product Details
Meet the Morning Machine. A super handsome, sleek machine that can brew every cup with expertise and ease so you can enjoy cafe- quality coffee in the comfort of your home. There are 10 default Ready-to-Brew recipes to choose from. Adjust the temperature and experience how the roaster wants you to enjoy the brew!
There are a few potential reasons why competition style coffee may taste amazing on the Drink Morning capsule machine:
Freshness: Competition style coffee is typically made from freshly roasted beans, which are ground just before brewing. This ensures that the coffee retains its full flavor and aroma, making it taste amazing.

Precision brewing: The Drink Morning capsule machine uses a precise brewing process that ensures that the coffee is brewed with the optimal amount of water and at the right temperature. This ensures that the coffee is not over or under extracted, which can affect its flavor.

Consistency: The Drink Morning capsule machine uses pre-measured capsules, which means that each cup of coffee is made with the same amount of coffee and water, making it consistent and delicious every time.

Cleanliness: The Drink Morning capsule machine is easy to clean, which ensures that the coffee is not contaminated with old grounds, which can affect its flavor.
Overall, the combination of freshness, precision brewing, consistency and cleanliness, make the competition style coffee tastes amazing on the Drink Morning capsule machine.
FEATURES:
- WiFi enabled to search recipies
- Easy to use app for your mobile
- Buy coffee from your local store or the Marketplace
- Can be used with Nespresso capsules
- Get more flavors out of your favorite coffee
- Built in scale for brewing accuracy
- Touch display and notifications
- Professional heating system, (PID)
- Control every aspect of the brewing, heat, pressure and coffee output. - Save your own recipies on the machine
This machine is a 220-240V type E/F, and we can't ensure that it will work outside Sweden, if you still want to buy it outside of Sweden, there is no warranty. In this case, there is a lot of suppliers in the world that can help you out. Click here to find your nearest supplier of Drink Morning Machines.